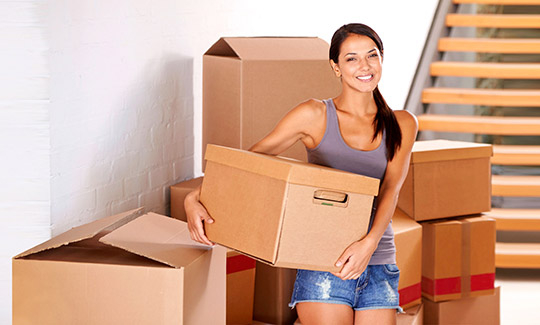 Self Storage in Elgin, IL
Are you in need of extra storage space near your Elgin, IL home or business? Rely on 10 Federal Self Storage to be your top choice for self-storage. When you store with us, you'll have 24-hour access to your belongings. Along with convenient access hours, tenants are able to drive up to their units to easily load and unload items. 
We maintain a secure facility with perimeter fencing and computer-controlled gate entry. Do you have questions or need storage advice? Contact us today to speak with a storage expert. We can't wait to help you get organized!
Secure, Well- Lit Facilities
Located on Weld Road in Elgin, IL
10 Federal Self Storage is located on Weld Road, near Highway 20. Find us next to Fierro Automotive Repair and Body Work as well as Fornarelli Motorsports Inc. Would you like to take a tour of the facility? Call to speak with a storage expert. 
Head south on S Grove Ave toward Prairie St

Take S State St and US-20 W/Hwy 20 W to Fleetwood Dr

Turn right onto National St

Turn left onto S State St

Turn right to merge onto US-20 W/Hwy 20 W

Use the right 2 lanes to take the McLean Blvd exit

Keep left at the fork to continue toward S McLean Blvd

Use any lane to turn left onto S McLean Blvd

Take Shepard Dr and Weld Rd to South St

Turn right onto Fleetwood Dr

Turn right onto Shepard Dr

Shepard Dr turns slightly left and becomes Weld Rd

Turn left onto South St

You've arrived at 10 Federal Self Storage - Weld Road 
Take E State St to N La Fox St

Head north on S Center St toward E State St

Turn left at the 1st cross street onto E State St

Continue onto State St Bridge

Continue onto W State St

Follow W Spring St and N McLean Blvd to Fleetwood Dr in Elgin

Turn right onto N La Fox S

Turn left at the 1st cross street onto W Spring St

Turn right onto N McLean Blvd

Take Shepard Dr and Weld Rd to South St

Turn left onto Fleetwood Dr

Turn right onto Shepard Dr

Shepard Dr turns slightly left and becomes Weld Rd

Turn left onto South St

You've arrived at 10 Federal Self Storage - Weld Road 
From Williamsburg Green, IL:
Head north on Johnstoun Rd toward Williamsburg Dr

Continue onto Williamsburg Dr

Turn right onto Weld Rd

Turn right onto S Randall Rd

Turn left at the 1st cross street onto South St

You've arrived at 10 Federal Self Storage - Weld Road 
From Elgin Community College: 
Head southwest toward Lehr Dr

Turn right toward Lehr Dr

Turn right onto Lehr Dr

Turn right onto Renner Dr

Turn right onto South St

You've arrived at 10 Federal Self Storage - Weld Road 
Check Out What Our Customers Are Saying
"Great facility, clean and well maintained stalls, and an easy to access location. The customer service is top notch as well. The phone reps are very helpful, the representative I spoke to was very courteous, efficient and professional." - Brian (IL)

"The customer service is great. They always respond in a helpful and friendly manner and that makes a big difference." - Rachel (IL)

"Great place to store everything! Specially with the new remodeling. Awesome!!" - Lionel (IL)

"Perfect Match! The transaction over the phone was easy and fast. When I moved my stuff in, the indications were very clear. I had a great experience. No complains at all. I would strongly recommend it." - Ruben (IL)

"Great facility, clean and well maintained stalls, and an easy to access location. The customer service is top notch as well. The phone reps are very helpful, the representative I spoke to was very courteous, efficient and professional." - Brian (IL)

"The customer service is great. They always respond in a helpful and friendly manner and that makes a big difference." - Rachel (IL)

"Great place to store everything! Specially with the new remodeling. Awesome!!" - Lionel (IL)

"Perfect Match! The transaction over the phone was easy and fast. When I moved my stuff in, the indications were very clear. I had a great experience. No complains at all. I would strongly recommend it." - Ruben (IL)