3203 US-21 Fort Mill, SC 29715
5'x10'
Self Storage, Non-Climate Controlled, 1st floor, Drive-up
6'x12'
Self Storage, Non-Climate Controlled, 1st floor, Drive-up
10'x10'
Self Storage, Non-Climate Controlled, 1st floor, Drive-up
Self Storage, Non-Climate Controlled, 1st floor, Drive-up
8'x12'
Self Storage, Non-Climate Controlled, 1st floor, Drive-up
Self Storage, Non-Climate Controlled, 1st floor, Drive-up
Self Storage, Non-Climate Controlled, 1st floor, Drive-up
Self Storage, Non-Climate Controlled, 1st floor, Drive-up
Office Space, Climate Controlled, 2nd Floor, Office Space
Office Space, 2nd Floor, Office Space
Office Hours
Sunday

9:00 AM

-

5:00 PM

Monday - Friday

8:00 AM

-

9:00 PM

Saturday

9:00 AM

-

5:00 PM
Access Hours
| | |
| --- | --- |
| Sunday - Saturday | Open 24 Hours |
Storage Units in Fort Mill, SC
You won't find a better self storage facility in the area. Our state-of-the-art storage facility is equipped with everything you need to have a stress-free storage experience. We have different unit sizes to choose from so we're able to accommodate a variety of storage needs. Our flexible lease options allow you to store with us short or long-term. Never worry, our video cameras and coded gate will ensure you and your belongings remain safe. Take a look at our unit prices and availability. Reserve a unit online or use our 24-hour kiosk.
Secure, Well- Lit Facilities
Secure, Well- Lit Facilities
Located near Highway 21 in Fort Mill, SC
Find us near SpeeDee Oil Change & Auto Service as well as Arce Heating and AC. We're able to serve surrounding communities such as Riverview and Indian Land. Get to us via Highway 21.
Head west on Main St toward S White St

Use any lane to turn right onto SC-160 W/N White St

Turn right onto US-21 N/US-21 BYP

Turn left

Turn right

10 Federal Self Storage will be on the right
Get on I-77 N in Fort MillHead south on S Sutton Rd toward Brian Kelley Ln

At the traffic circle, take the 2nd exit onto State Rte 49/S Sutton Rd

Turn left to merge onto I-77 N toward Charlotte

Follow I-77 N to US-21 S. Take exit 90 from I-77 N

Merge onto I-77 N

Take exit 90 for US-21 S

Follow US-21 S to your destination

Turn right onto US-21 S

Turn right

Turn left

Turn right

10 Federal Self Storage will be on the right
Drive from Harrisburg Rd and Regent Pkwy to York County

Head east on US-521 toward US-521 N

Turn left onto Shirley Dr

Turn left onto Elmsbrook Ln

At the traffic circle, take the 1st exit onto Harrisburg Rd

Turn left onto Regent Pkwy

Turn right onto US-21 N

Drive to your destination

Turn left

Turn right

10 Federal Self Storage will be on the right
Head northeast on Point Clear Dr toward Kailua Cir

Drive along SC-98, SC-460 and I-77 N

At the traffic circle, take the 1st exit onto Windward Dr

Turn right onto SC-98/Tega Cay Dr

Continue onto SC-460

Turn left onto the ramp to I-77

Merge onto I-77 N

Take exit 90 for US-21 S

Turn right onto US-21 S

Drive to your destination

Turn right

Turn left

Turn right

10 Federal Self Storage will be on the right
Check Out What Our Customers Are Saying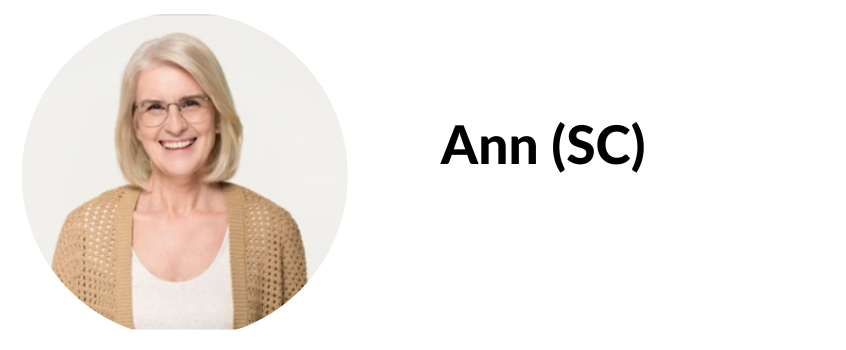 "We have been renting with 10 Federal for many months without issue. The facility is easy to access, secure, and the staff are very friendly any time we need to call, though the online "Move In" makes the transition seamless. " - Ann (SC)

"Great customer service. The agent was awesome at assisting me with my call. Clean facility. Very reasonable pricing." - Dan (SC)

"Very happy with the service. Affordable, easy access and secure." - Millie (NC)

"We have been renting with 10 Federal for many months without issue. The facility is easy to access, secure, and the staff are very friendly any time we need to call, though the online "Move In" makes the transition seamless. " - Ann (SC)

"Great customer service. The agent was awesome at assisting me with my call. Clean facility. Very reasonable pricing." - Dan (SC)

"Very happy with the service. Affordable, easy access and secure." - Millie (NC)