Self Storage, Climate Controlled, Indoor Access
Self Storage, Climate Controlled, Indoor Access
Self Storage, Climate Controlled, Indoor Access
10'x15'
Self Storage, Climate Controlled, Indoor Access
Self Storage, Climate Controlled, Indoor Access
Self Storage, Climate Controlled, Indoor Access
Self Storage, Climate Controlled, Indoor Access
Self Storage, Climate Controlled, Indoor Access
Office Hours
Sunday

9:00 AM

-

5:00 PM

Monday - Friday

8:00 AM

-

9:00 PM

Saturday

9:00 AM

-

5:00 PM
Call Center Hours - CLOSED ON HOLIDAYS
Access Hours
| | |
| --- | --- |
| Sunday - Saturday | Open 24 Hours |
24/7 ACCESS, 365 DAYS/YR
Self Storage Units in Arlington, TX
We have the solution to your storage needs at a fair and honest rate. Our self storage units are clean and secure inside our fully fenced and gated facility. We've also invested in video cameras, so we can see all facility activity 24/7. We're the perfect option for you, whether you have short or long-term needs. Access your unit on your own time since we offer 24-hour access. Reserve your unit online or use our 24-hour kiosk.
Storage Units in Arlington, TX
When you need convenient storage units in Arlington, TX turn to 10 Federal Self Storage. Our Arlington storage units are located just off I-30. We back up our affordable storage units with great customer service at a clean and well-lit storage facility. Whether you're a student, resident, or business owner in Arlington our self storage facility has a wide range of storage unit sizes. If you've got just a few boxes or need to store the entire contents of your apartment while moving, our 5x10 storage unit is just for you. Choose one of our extra large, 10x30 storage units.
Storage Features in Arlington, TX
Renting a self storage unit gets you access to convenient space for your storage needs. Here at 10 Federal Self Storage, we're also committed to bringing you a great experience every time you walk onto our property. From drive-up storage that lets you load and unload directly from your vehicle to 24-hour access, your experience matters to us. Some of our popular features and amenities include:
24-Hour Access

Rental Kiosk

Online Rentals
Rent Arlington Self Storage Today
Life often demands additional storage space when you least expect it. Thankfully, 10 Federal Self Storage can help. Our Arlington, TX storage units are designed with you in mind. Easily rent online or give our storage facility a call. From miscellaneous boxes to cars, motorcycles, appliances, and more, our storage units supply the space you need.
FAQs About Self Storage in Arlington, TX
What size storage unit should I rent in Arlington, TX?
What storage unit you need is determined not only by how many items you have but the type of items you have. We provide the following sizes of self storage at our Arlington storage facility:
5x10

10x10

7.5x15

10x10

15x15

10x20

10x25

10x30
How long do I have to rent my storage unit in Arlington, TX?
Our Arlington storage units can be rented on a month-to-month basis. What does this mean? No long-term contracts. No being tied down to a storage unit that doesn't fit your needs anymore. Just a convenient storage unit when you need it.
Secure, Well- Lit Facilities
Secure, Well- Lit Facilities
Located Next to I-30 in Arlington, TX
Located next to I-30 on Avenue F, our well-maintained storage facility is easily accessible from all nearby neighborhoods, including Grand Prairie and Irving.
Take W Abram St, E Division St and E Randol Mill Rd to 107th St

Head east on W Abram St toward S Center St

Use the left 2 lanes to turn left onto S Collins St

Slight right toward E Division St

Turn right onto E Division St

Turn left onto Six Flags Dr

Turn right onto E Randol Mill Rd

Continue on 107th St. Drive to Avenue F

Turn left onto 107th St

Turn right onto Avenue F

10 Federal Self Storage will be on the right
Head west on E Main St toward SE 5th St

Turn right onto State Hwy 161

Turn left onto W Tarrant Rd

Continue onto Avenue E

Turn right onto 111th St

Turn left onto Avenue F

10 Federal Self Storage will be on the left
Get on TX-183 EHead east on E Euless Blvd toward Cullum Dr

Use any lane to take the ramp onto TX-183 E

Take TX-360 S to N Hwy 360/TX-360 Frontage Rd/N Watson Rd in Arlington. Take the Avenue J/Avenue H exit from TX-360 S

Merge onto TX-183 E

Use the right 2 lanes to take the TX-360 S exit toward Grand Prairie/Arlington

Keep left and merge onto TX-360 S

Take the Avenue J/Avenue H exit toward Lamar Blvd

Continue on N Hwy 360/TX-360 Frontage Rd/N Watson Rd. Take Avenue E to Avenue F

Merge onto N Hwy 360/TX-360 Frontage Rd/N Watson Rd

Continue straight to stay on N Hwy 360/TX-360 Frontage Rd/N Watson Rd

Turn left onto Six Flags Dr

Use the left lane to turn right onto 105th St

Turn left at the 1st cross street onto Avenue E

Turn left at 107th St

Turn right onto Avenue F

10 Federal Self Storage will be on the right
Follow Rock Island Rd to S MacArthur Blvd

Head north on N Ohio St toward Rock Island Rd

Turn left onto Rock Island Rd

Continue on S MacArthur Blvd. Take I-30 W to W Tarrant Rd in Grand Prairie

Turn left onto S MacArthur Blvd

Continue straight to stay on S MacArthur Blvd

Slight right onto the I-30 W ramp

Keep left and merge onto I-30 W

Take exit 32B for TX-161

Continue onto I-30 Frontage Rd

Use any lane to turn left onto NW 19th St

Continue on W Tarrant Rd. Take Avenue E to Avenue F in Arlington

Turn right at the 2nd cross street onto W Tarrant Rd

Continue onto Avenue E

Turn right onto 111th St

Turn left onto Avenue F

10 Federal Self Storage will be on the left
Check Out What Our Customers Are Saying
"Great Customer service" - Lakeisha (TX)

"Great place AWESOME prices. 10 Federal is so much better and units are larger. Wish I had known sooner. Thank you 10 Federal Storage!" - Rochelle (TX)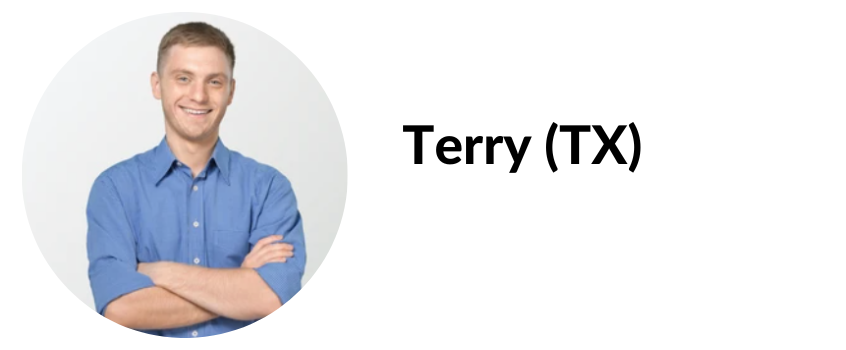 "Great Customer Service! I appreciate the easy access of the facility and the cleanliness of the grounds, also of the storage itself. I will definitely recommend a friend to this facility." - Terry (TX)

"Great Customer service" - Lakeisha (TX)

"Great place AWESOME prices. 10 Federal is so much better and units are larger. Wish I had known sooner. Thank you 10 Federal Storage!" - Rochelle (TX)

"Great Customer Service! I appreciate the easy access of the facility and the cleanliness of the grounds, also of the storage itself. I will definitely recommend a friend to this facility." - Terry (TX)