1691-A Katy Lane Fort Mill, SC 29708
5'x10'
Self Storage, Non-Climate Controlled, 1st floor, Drive-up
Self Storage, Non-Climate Controlled, 1st floor, Drive-up
Parking Space, Parking Space
10'x15'
Self Storage, Non-Climate Controlled, 1st floor, Drive-up
10'x20'
Self Storage, Non-Climate Controlled, 1st floor, Drive-up
Office Hours
Sunday

9:00 AM

-

5:00 PM

Monday - Friday

8:00 AM

-

9:00 PM

Saturday

9:00 AM

-

5:00 PM
Access Hours
| | |
| --- | --- |
| Sunday - Saturday | Open 24 Hours |
Storage Units in Fort Mill, SC
Self storage is your storage solution at all times. In addition to our quality customer service, tenants will have access to our call center team who is more than capable of providing outstanding service. If you have a question about your bill, if there's an issue with your unit or if you need assistance figuring out the perfect unit size, one of our storage experts is here to assist.
Make your move-in or visits stress and hassle-free. We have ground floor units available, which are drive-up accessible, so when you're ready to start storing, drive your vehicle up to your unit door and complete the move within a few steps. Feel free to bring us any vehicle that you own. We have parking spaces that are big enough to store RVs, cars, boats, motorcycles and any other vehicle that you can't find a convenient place to park.
We want our tenants to feel confident renting and storing their belongings with us. We've installed security cameras around the facility and each tenant has a code to get into the front gate. Rent a space when you're ready by using our 24 hour kiosk.
CONVENIENT LOCATION, GREAT RATES, 24 HOUR ACCESS!
Storage Units in Fort Mill, SC
When you need convenient storage units in Fort Mill, SC, turn to 10 Federal Self Storage. Our Fort Mill storage units are located just off HWY 160. We back up our affordable storage units with great customer service at a clean and well-lit storage facility. Whether you're a student, resident, or business owner in Fort Mill our self storage facility has a wide range of storage unit sizes. If you've got just a few boxes, our 5x10 storage unit is just for you. Need to store the entire contents of your apartment while moving? Choose one of our extra large, 10x20 storage units.
Storage Features in Fort Mill, SC
Renting a self storage unit gets you access to convenient space for your storage needs. Here at 10 Federal Self Storage, we're also committed to bringing you a great experience every time you walk onto our property. From drive-up storage that lets you load and unload directly from your vehicle to 24-hour access, your experience matters to us. Some of our popular features and amenities include:
Drive-Up Storage Units

24-Hour Access

Rental Kiosk

Indoor Car Storage

Online Rentals
Car Storage in Fort Mill, SC
With drive-up storage units up to 20 feet in length, you can use our storage units for your Fort Mill car storage needs. Simply drive your vehicle into your unit and easily navigate around thanks to our wide aisles.
Rent Fort Mill Self Storage Today
Life often demands additional storage space when you least expect it. Thankfully, 10 Federal Self Storage can help. Our Fort Mill, SC storage units are designed with you in mind. Easily rent online or give our storage facility a call. From miscellaneous boxes to cars, motorcycles, appliances, and more, our storage units supply the space you need.
FAQs About Self Storage in Fort Mill, SC
What size storage unit should I rent in Fort Mill, SC?
What storage unit you need is determined not only by how many items you have but the type of items you have. We provide the following sizes of self storage at our Fort Mill storage facility:
How long do I have to rent my storage unit in Fort Mill, SC?
Our Fort Mill storage units can be rented on a month-to-month basis. What does this mean? No long-term contracts. No being tied down to a storage unit that doesn't fit your needs anymore. Just a convenient storage unit when you need it.
Secure, Well- Lit Facilities
Located near Highway 160 on Katy Lane in Fort Mill, SC
It may be time to end your search for an affordable and conveniently located storage facility. 10 Federal Storage is set near Highway 160 on Katy Lane across the road from Walmart and Taco Bell. We're perfectly located to serve surrounding cities such as Riverview, Tega Cay, and India Hook. We're also the most convenient option for college students attending Winthrop University. If you're running out of space to store in your dorm room or campus apartment, take the short drive via I-77 North. Give us a visit and use our rental kiosk to get started!
From downtown Fort Mill, SC:
Head west on Main St toward S White St

Turn right onto Katy Ln

You've arrived at 10 Federal Storage
Head north on State Rte 49/S Sutton Rd toward Grady Hope Rd

Turn left onto SC-160 W

Turn right onto Katy Ln

You've arrived at 10 Federal Storage
From Winthrop University:
Follow Charlotte Ave to Cherry Rd

Head northeast on Myrtle Dr toward Charlotte Ave

Turn left at the 1st cross street onto Charlotte Ave

Continue on Cherry Rd. Take I-77 N and SC-160 Wto Katy Ln

Turn right onto Cherry Rd

Use the right lane to take the I-77 N ramp to Charlotte

Keep left at the fork to continue on Exit 82C, follow signs for SC-161/York

Keep left, follow signs for I-77 N/Charlotte and merge onto I-77 N

Take exit 85 for SC-160 W toward Tega Cay

Use any lane to turn left onto SC-160 W

Turn right onto Katy Ln

You've arrived at 10 Federal Storage
Head northeast on Point Clear Dr toward Kailua Cir

Take SC-98 to Hubert Graham Way

At the traffic circle, take the 1st exit onto Windward Dr

Turn right onto SC-98/Tega Cay Dr

Continue on Hubert Graham Way to SC-160 E

Turn right onto Hubert Graham Way

At the traffic circle, take the 3rd exit

Continue onto Stonecrest Blvd

Turn right onto SC-160 E

Turn left onto Katy Ln

You've arrived at 10 Federal Storage
Head northeast on Elderwood Rd toward Mt Gallant Rd

Continue on Mt Gallant Rd. Take I-77 N and SC-160 W to Katy Ln

Turn right onto Mt Gallant Rd

Use the left 2 lanes to turn left onto SC-161/Celanese Rd

Use the right lane to merge onto I-77 N via the ramp to Charlotte

Take exit 85 for SC-160 W toward Tega Cay

Use any lane to turn left onto SC-160 W

Turn right onto Katy Ln

You've arrived at 10 Federal Storage
Check Out What Our Customers Are Saying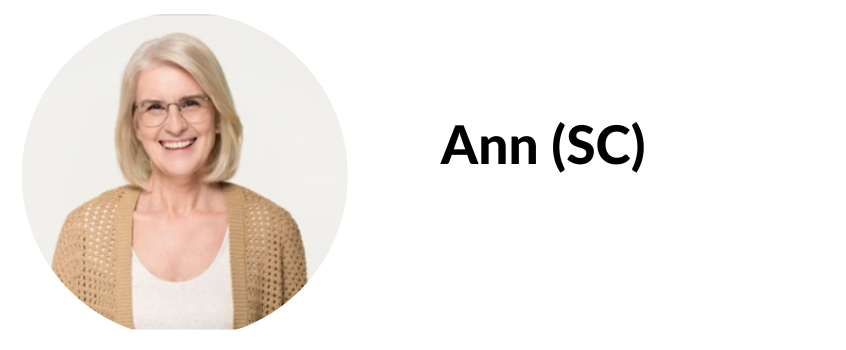 "We have been renting with 10 Federal for many months without issue. The facility is easy to access, secure, and the staff are very friendly any time we need to call, though the online "Move In" makes the transition seamless. " - Ann (SC)

"Great customer service. The agent was awesome at assisting me with my call. Clean facility. Very reasonable pricing." - Dan (SC)

"Very happy with the service. Affordable, easy access and secure." - Millie (NC)

"We have been renting with 10 Federal for many months without issue. The facility is easy to access, secure, and the staff are very friendly any time we need to call, though the online "Move In" makes the transition seamless. " - Ann (SC)

"Great customer service. The agent was awesome at assisting me with my call. Clean facility. Very reasonable pricing." - Dan (SC)

"Very happy with the service. Affordable, easy access and secure." - Millie (NC)