Office Hours
Sunday

9:00 AM

-

5:00 PM

Monday - Friday

8:00 AM

-

9:00 PM

Saturday

9:00 AM

-

5:00 PM
Access Hours
| | |
| --- | --- |
| Sunday - Saturday | Open 24 Hours |
Storage Units in Charlotte, NC
At 10 Federal Self Storage - Palmer Plaza, we work hard to be your top choice for self-storage in Charlotte, NC.
If you have a question or need storage assistance, a manager is always available and willing to help you with anything you need. If you need extra space during a move, renovation, or any other life transition, our units are affordable, clean, and always secure. Reserve a unit online, by phone, or at the facility using our onsite kiosk. When it's time to move-in, enter your code into the gate keypad. 
Visit your belongings 7 days a week at any time and pay your storage bill online.
Secure, Well- Lit Facilities
Find 10 Federal Self Storage - Palmer Plaza minutes away from Carolina Specialty Hospital, McDonald's and Wendover Wash N' Dry. If you attend Queens University of Charlotte or the University of North Carolina at Charlotte, our facility is just a short drive away.
Get on US-74 E

Head northeast on S Tryon St toward W Trade St

Turn right at the 2nd cross street onto E 5th St

Use the middle 2 lanes to merge onto US-74 Evia the ramp to NC-27 E

Follow US-74 E to N Wendover Rd. Take exit 245Afrom US-74 E

Merge onto US-74 E

Take exit 245A to merge onto N Wendover Rd

Continue on N Wendover Rd. Drive to Palmer Plaza Ln

Merge onto N Wendover Rd

Turn right onto Latrobe Dr

Turn left onto Palmer Plaza Ln

You've arrived at 10 Federal Self Storage - Palmer Plaza
Follow Glenmont Dr to Lawyers Rd

Head northeast on Mayerling Dr toward Glenmont Dr

Turn left onto Glenmont Dr

Continue on Lawyers Rd. Take Albemarle Rd and E Independence Blvd/E Independence Expy to Latrobe Dr in Charlotte

Turn left onto Lawyers Rd

Use the left 2 lanes to turn left onto Albemarle Rd

Continue straight to stay on Albemarle Rd

Keep left to stay on Albemarle Rd

Merge onto E Independence Blvd/E Independence Expy

Take exit 245A toward Wendover Rd

Merge onto Eastway Dr

Continue onto N Wendover Rd

Continue on Latrobe Dr. Drive to Palmer Plaza Ln

Turn right onto Latrobe Dr

Turn left onto Palmer Plaza Ln

You've arrived at 10 Federal Self Storage - Palmer Plaza
Take Lawyers Rd, Idlewild Rd and E Independence Blvd/E Independence Expy to Latrobe Dr in Charlotte

Head northwest on Lawyers Rd

Turn left onto Lebanon Rd

Continue onto Margaret Wallace Rd

Turn right onto Idlewild Rd

Turn right to merge onto E Independence Blvd/E Independence Expy

Take exit 245A toward Wendover Rd

Merge onto Eastway Dr

Continue onto N Wendover Rd

Continue on Latrobe Dr. Drive to Palmer Plaza Ln

Turn right onto Latrobe Dr

Turn left onto Palmer Plaza Ln

You've arrived at 10 Federal Self Storage - Palmer Plaza
Head northwest on W John St toward N Ames St

Continue onto Monroe Rd

Turn left onto N Wendover Rd

Turn right onto Latrobe Dr

Turn left onto Palmer Plaza Ln

You've arrived at 10 Federal Self Storage - Palmer Plaza
Check Out What Our Customers Are Saying
" Yes on line was very easy to complete. It's very clean units. Easy access. The representatives are very polite on the phone. I'd recommend to anyone I know. It's worth the price." - Neely (NC)

"Detailed instructions for entry, unit was clean, the rental process was very smooth." - Butch (NC)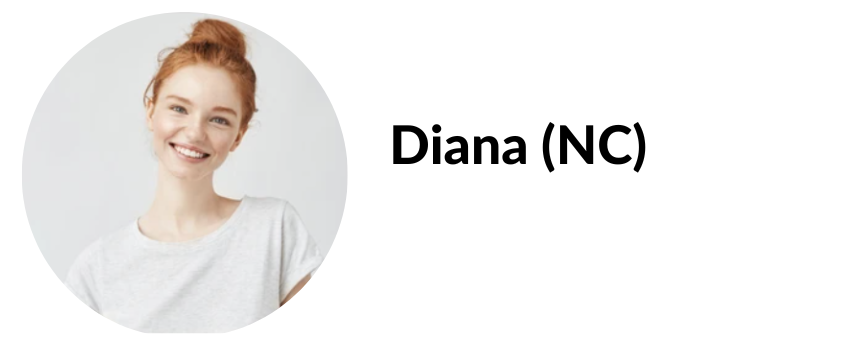 "Love that we can apply on our own so far as well I have had great customer service. I have been helped a lot in a course of 10 min that I have been here via phone and as well as service person in the area.. would recommend for sure." - Diana (NC)

" Yes on line was very easy to complete. It's very clean units. Easy access. The representatives are very polite on the phone. I'd recommend to anyone I know. It's worth the price." - Neely (NC)

"Detailed instructions for entry, unit was clean, the rental process was very smooth." - Butch (NC)

"Love that we can apply on our own so far as well I have had great customer service. I have been helped a lot in a course of 10 min that I have been here via phone and as well as service person in the area.. would recommend for sure." - Diana (NC)